Effective Branding + User centred product design + practical engineering = Winning Products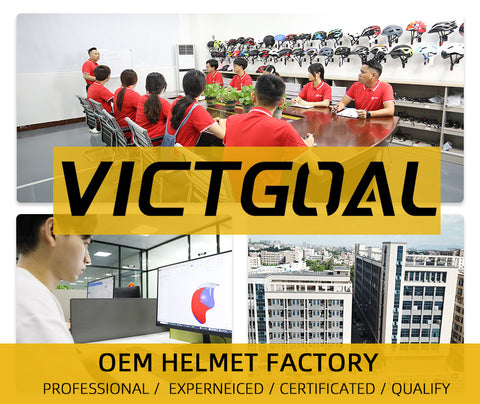 1. Design to Manufacture
We Transform Opportunity Into Reality Through Research, Evaluation, Innovation And Design.
WE TRANSFORM IDEAS INTO REALITY THROUGH RESEARCH, STRATEGY, INNOVATION AND DESIGN!
Are you spending a lot of your time searching the product you need in show rooms, fairs, internet…?Do you need design resources? Are you scratching your head for finding ways to reach your target price?
If you have answered yes to some of theses questions, then our «On demand design» is made for you!
With the On Demand Design, you can get the product you are looking for : performance, style & price.
To respect our promise, VICTGOAL has set up a collaboration with two Italian designer. They will be the one bringing style and convenience to your product. About the price and so the cost of your product, you can trust in our 22 years of working experience in the helmet industry for making the helmet reaching your target price.
So, be comfortable and spare your time! You are in good hands, EXPERT hands!
VICTGOAL has an in-house industiral design team, offering beautiful styling development and innovation functional solutions. We are always looking for interesting projects to collaborate on. Please do not hesitate to contact me to discuss your design project
CREATIVE DEVELOPMENT PROCESS
1. ON DEMAND DESIGN FORM and BUYER's DETAILS FILL IN.
2. ANALYSE OF YOUR PROJECT and PROFILE BY VICTGOAL.
3. FEEDBACK FROM VICTGOAL:
– Precisions needed / Feasibility / Time of delivery.
4. YOUR AGREEMENT.
5. DESIGN PROPOSAL(s) including :
– Industrial design/Prototype
– Graphic design/Color combination.
– Accessories.
– Packaging design (if any).
6. DESIGN APPROVED BY YOU.
7. CHOICE OF MATERIAL and ACCESSORIES (depending on your target price).
The general time to complete the entire process is about 2-3 month.
The time may vary depending on the designer availability.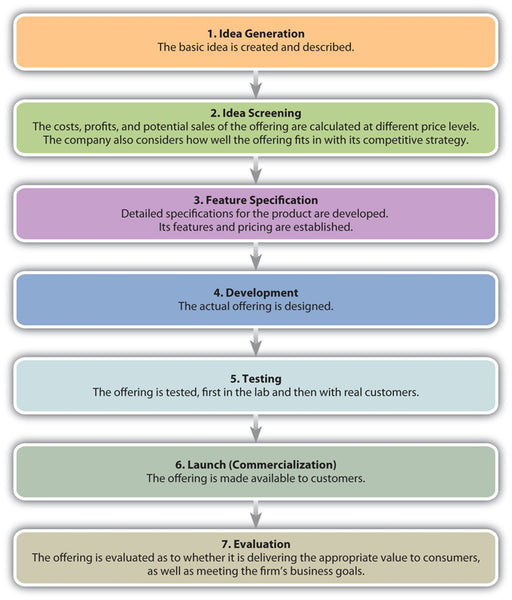 2. OEM/ODM SERVICES
VICTGOAL HELMET OEM/ODM process is strictly based on quality assurance system. We combine effective teamwork from different departments, Sales, R&D, Engineering, Purchasing, Production, Quality Control and Logistics department to assure high quality product and on time delivery to our customers.As an experienced helmet manufacturer, we provide one-stop service to our OEM clients. We also make sure our products comply with all International standard tested by SGS, TUV, etc.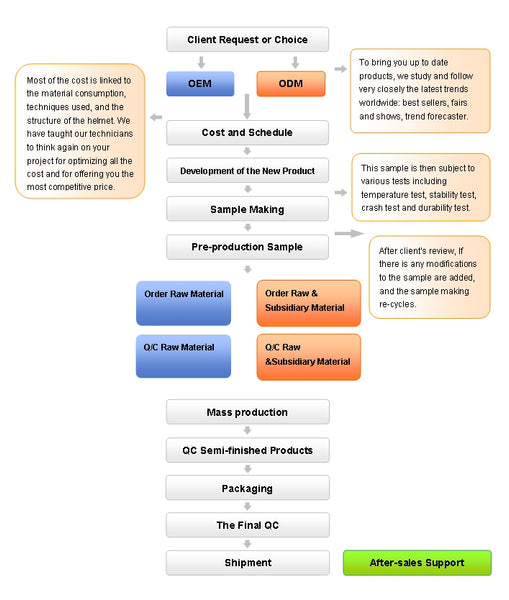 3. ENGINEERING / COSTS OPTIMIZATION

Engineering excellence is at the core of the VICTGOAL brand. We are always try our best to seek for constant improvements, providing the best products to our guests.
VICTGOAL engineering is the application of mathematics, science, economics, empirical evidence, social knowledge, and practical knowledge to invent, innovate, design, build, maintain, research, and improve structures, machines, tools, systems, components, materials, processes, solutions, and organizations.The discipline of engineering encompasses a range of more specialized fields of engineering, each with a more specific emphasis on particular areas of applied mathematics, applied science, and types of application.Cost optimization is a business-focused, continuous discipline to drive spending and cost reduction while maximizing business value. It includes:*Obtaining the best pricing and terms for all business purchases
*Standardizing, simplifying and rationalizing platforms, applications, processes and services
*Automating and digitalizing IT and business operations 
4.PROCESS AND QUALITY AUDIT 
Our quality system is comprised of:
1)IQC(Incoming Quality Control)
2)IPQC(In-Process QC)
3)FQC(Final Quality Control)
4)QA(Quality Assurance) 
5. FINISHING + ASSEMBLY
Our expert staff of finishers provide surface treatment and assembly solutions to ensure your parts meet the right tolerances and have the quality look and feel you need. Finishing technology including Matt, glossy, glitter…Whether your functional prototype needs post-processing to meet performance standards or your production part needs careful painting, we're ready to help make your part perfect. We can build and assemble large parts with expert precision.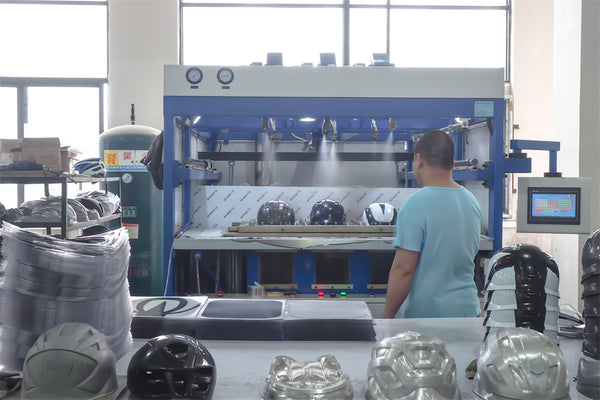 ADVANCED HELMET ASSEMBLY SERVICES FOR HELMET PRODUCTION.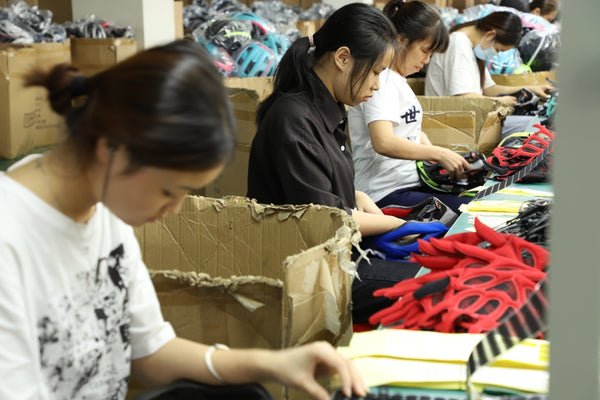 VICTGOAL's Advanced Helmet Assembly Services save you the time and expense of inventory management, staffing, environmental control, and safety.VICTGOAL sports is a single-stop integrated solutions supplier. our product engineering team offers you everything from enhanced supply chain management to meet your exact performance requirements.
6. RELIABLE MANUFACTURING
Injection molding is the most commonly used method of producing high quality of plastic parts of helmets. We employ offshore production with US-based project management and quality assurance for efficient, cost-effective tooling and injection molding operations.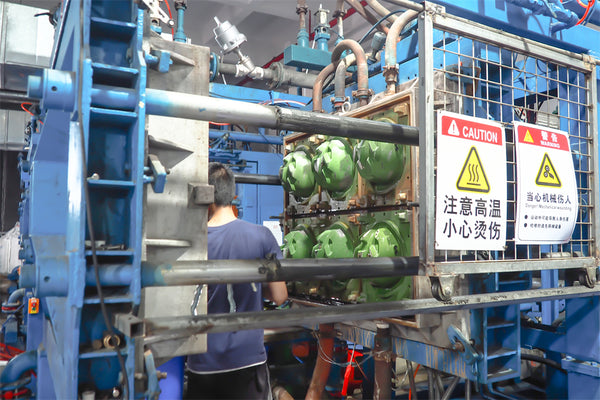 Work directly with an experienced production team, dedicated to delivering your helmets in your timeline. By providing a mold-build schedule and regular project updates, you can enjoy timely production with globally competitive pricing.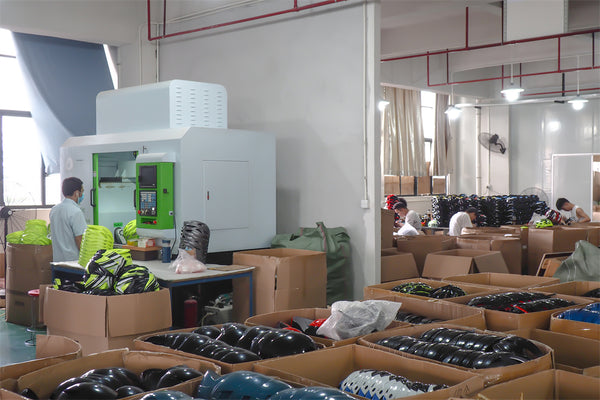 We use non-toxic, eco-friendly paint for all our printing. We have the automatic machinery and capability to finish the following task: Mitsubishi 4-color offset printing, silkscreen printing, stamping machines, UV soft printing, UV coating, offset screen-printing, dye-sublimation, decorative decal, water transfer printing and many more.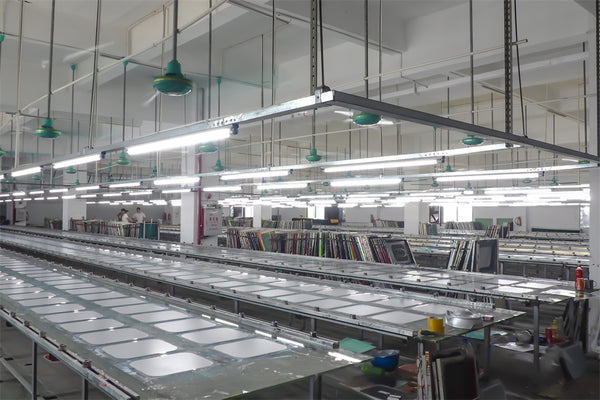 7. LABORATORY TEST CAPABILITIES
Our Test lab:
In order to manufacture quality helmets, we learn not only from the design theory, but also make progress from testing result! That's why our factory equipped with a professional testing lab to ensure every design is practical & amenable! Our testing standard is more strict than the related certificate requirements, that's why we can promise the model that we provide can definitely pass the corresponding test by third-party!
In many cases, design engineers select the materials they want to use at the start of the design process and treat the selection of adhesives as an afterthought. This can lead to a design where the adhesive is constrained by the materials.