Manual of VICTGOAL Bike Helmet VA110/VA112
Helmet model VA110/VA112 is the featured model of VICTGOAL collection.
It is the perfect and leading combination of visor, goggle and led light.
1. How to replace the battery of our VICTGOAL bike helmet STANDARD VA110?
The regulator rear light is powered by cell battery CR2032, and it is easy to replace it when needed.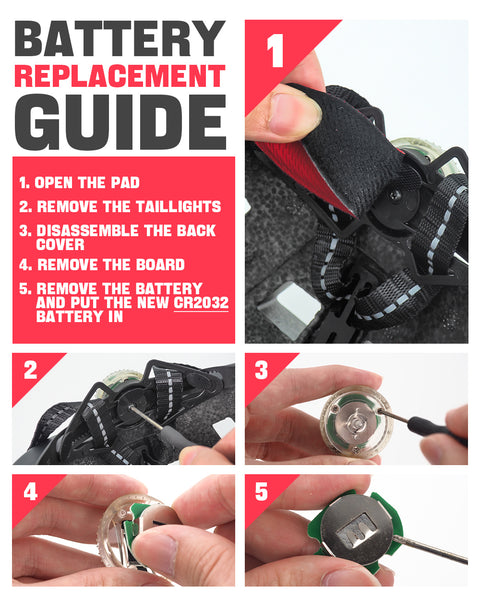 Also here is the videos instruction:
2. How to adjust the strap of my bike helmet?
For the USB model VA112, there will be part of the straps being hooked by the rear light, we will need to adjust the straps of the rear light firstly.
Please review the videos for more information
3. How to assemble & disassemble the visor for VICTGOAL bike helmet VA110&VA112?
To assemble, start from the centre pin then the side pins.
To Disassemble, start from the side pins then the centre pin.