Contact Us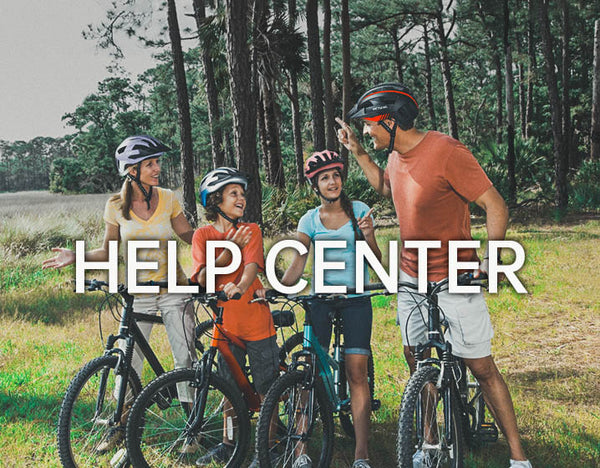 Thank you for your interest in our products and services. We value your feedback, inquiries, and suggestions. Please feel free to get in touch with us using any of the contact methods below. Our dedicated team is ready to assist you.
Customer Support:
For general inquiries, product information, order assistance, or any other customer support-related questions, our dedicated team is ready to help.
Technical Support:
If you have any technical questions about cycling equipment, gear, or require assistance with installation, maintenance, or troubleshooting, our technical support experts are available to assist you.
Wholesale Inquiries:
For wholesale partnerships, bulk orders, or distribution inquiries, please contact our sales team to discuss opportunities and pricing.
Media Inquiries:
Members of the media seeking information or press-related inquiries can reach out to our media relations team for assistance.
Social Media:
Connect with us on social media to stay up to date with the latest product releases, promotions, and community news.
     VICTGOAL
Attn: Customers Service
US Office: 20895 currier road unit B, Los Angeles, CA, United States,91789
CN Office: JiangCheng Rd.,Dongguan,Guangdong,China
Email: cs@victgoal.com
Phone: +1 225-443-1059
Facebook: @victgoal
 We value your feedback and are here to assist you in making the most of your cycling experience. Please do not hesitate to reach out to us with any questions, concerns, or suggestions. Our team is dedicated to providing excellent service and ensuring your satisfaction.
Thank you for choosing our professional VICTGOAL store. We appreciate your support and look forward to serving you!
Pedal for the Planet
ENVIRONMENTAL SUSTAINABILITY

We are committed to minimizing our environmental footprint. We actively promote sustainable practices, such as recycling, reducing waste, and using eco-friendly packaging materials. We also advocate for eco-conscious transportation methods like cycling and promote products made from sustainable materials.

COMMUNITY ENGAGEMENT

We believe in building and supporting the cycling community. We actively engage with local cycling clubs, organizations, and events. We sponsor community rides, races, and fundraisers, fostering a sense of camaraderie and promoting the benefits of cycling for individuals and communities, leading a low-carbon lifestyle.

PHILANTHROPY ANDGIVING BACK

We actively participate in philanthropic initiatives and support charitable organizations that align with our values. Whether it's donating a portion of our profits to local cycling initiativesor contributing to causes that promote social and environmental sustainability, we believe in giving back to the community.

HELP CENTER
We are committed to providing exceptional customer service and ensuring your satisfaction with your purchase.